All images and Logos in this website are copyrighted and protected by law
Designed by Green Monkey Lda.
@patrick's 2016 All Rights Reserved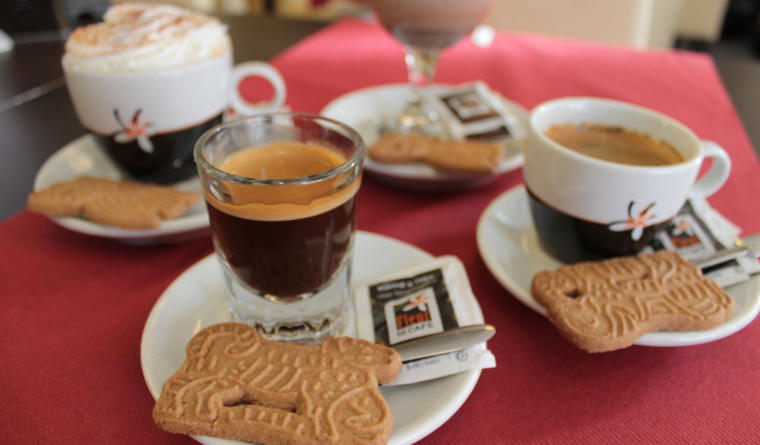 Our Products



Our Coffee - Fleur De Cafe
Our Food - Homemade and Tasty
Our Desserts - Sweet and Savory
Our Fleur de Café coffee is produced
using 95% Arabica beans, giving it a
distinctive flavour recognizable to
anyone who enjoys good coffee.
We also offer freshly ground beans for
sale.
We serve 25 different blends of tea,
both hot and cold, giving you the
opportunity to try something different
on every visit.
Pick your favourite and take some
fresh home with you.
Choose from our extensive menu of
hot and cold snacks.
All the usual favourites as well as a
range of Dutch specialities home-made
on the premises.
Taking pride in the Dutch reputation
for indulgent desert we produce fresh
home-made pies and cakes daily.